jio Air fiber launched in 8 cities Base plan will start from Rs 599 how to get new connection and more. Jio Air Fiber launched, service will be available in these 8 cities, speed of 30mbps will be available in basic plan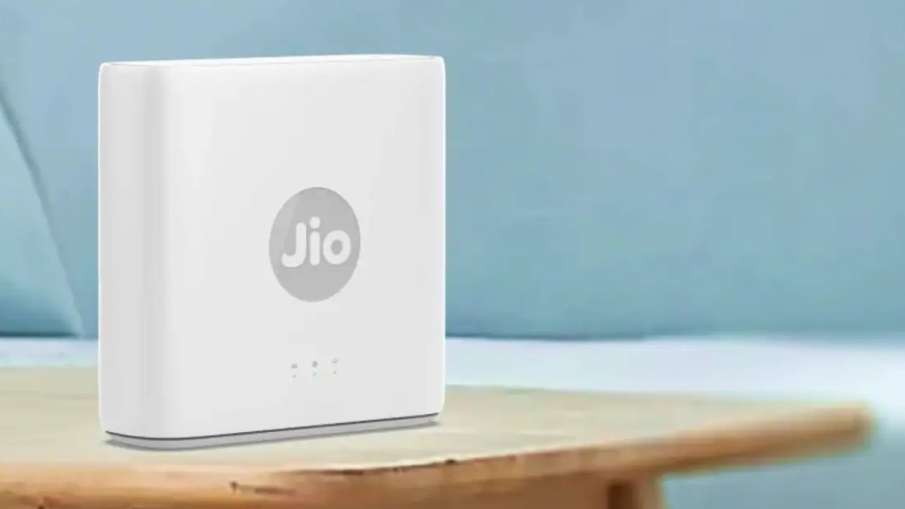 Jio launched Jio Air Fiber Reliance Jio has launched Jio Air Fiber after a long wait. Jio Air Fiber is a service of Jio in which users will get high speed internet facility without wired connection. Reliance owner Mukesh Ambani had announced the launch of Jio Air Fiber on September 18 during the 46th AGM meeting of Reliance. Currently, Jio has launched Jio Air Fiber only in 8 cities of the country. According to the company, its service will be extended to other cities also very soon.
Jio Air Fiber service started in these cities
Let us tell you that Jio Air Fiber is an integrated end to end service which will provide smart services like entertainment, high speed broadband and smart home. Jio has currently started its air fiber from Ahmedabad, Hyderabad, Bengaluru, Kolkata, Mumbai, Chennai, Delhi and Pune.
More than 550 digital channels will be available in Jio Air Fiber
Along with launching Jio Air Fiber, Jio has also launched two plans for it. The name of the first plan will be Air Fiber while the name of the second plan will be Air Fiber Max. In both these plans, Jio users will be given more than 550 digital channels and 14 entertainment applications.
Jio Air Fiber booking will be done like this
Jio has also started booking Jio Air Fiber from today itself. If you want to get its connection then you can do online and offline booking. To book Jio Air Fiber, you can book by dialing 60008-60008 or through social media application WhatsApp. Apart from this, you can get the connection by visiting Jio.com or your nearest Jio store.
Customers will have to pay installation charges
Let us tell you that to get Jio Air Fiber connection, customers will have to pay some installation charges. The company has fixed an amount of Rs 1000 for this. However, there is a relief news that this installation charge will be adjusted later in the bill. Along with the connection, customers will also be given the latest Wi-Fi router, 4K set top box for TV and voice activated remote. The company has launched all the plans of Jio Air Fiber with 6 months and 12 months options. If you take a 12 month connection then you will not even have to pay installation charges.
Also read- Before buying iPhone 15, know the cost of its repair, if it breaks, you will have to pay this much money.