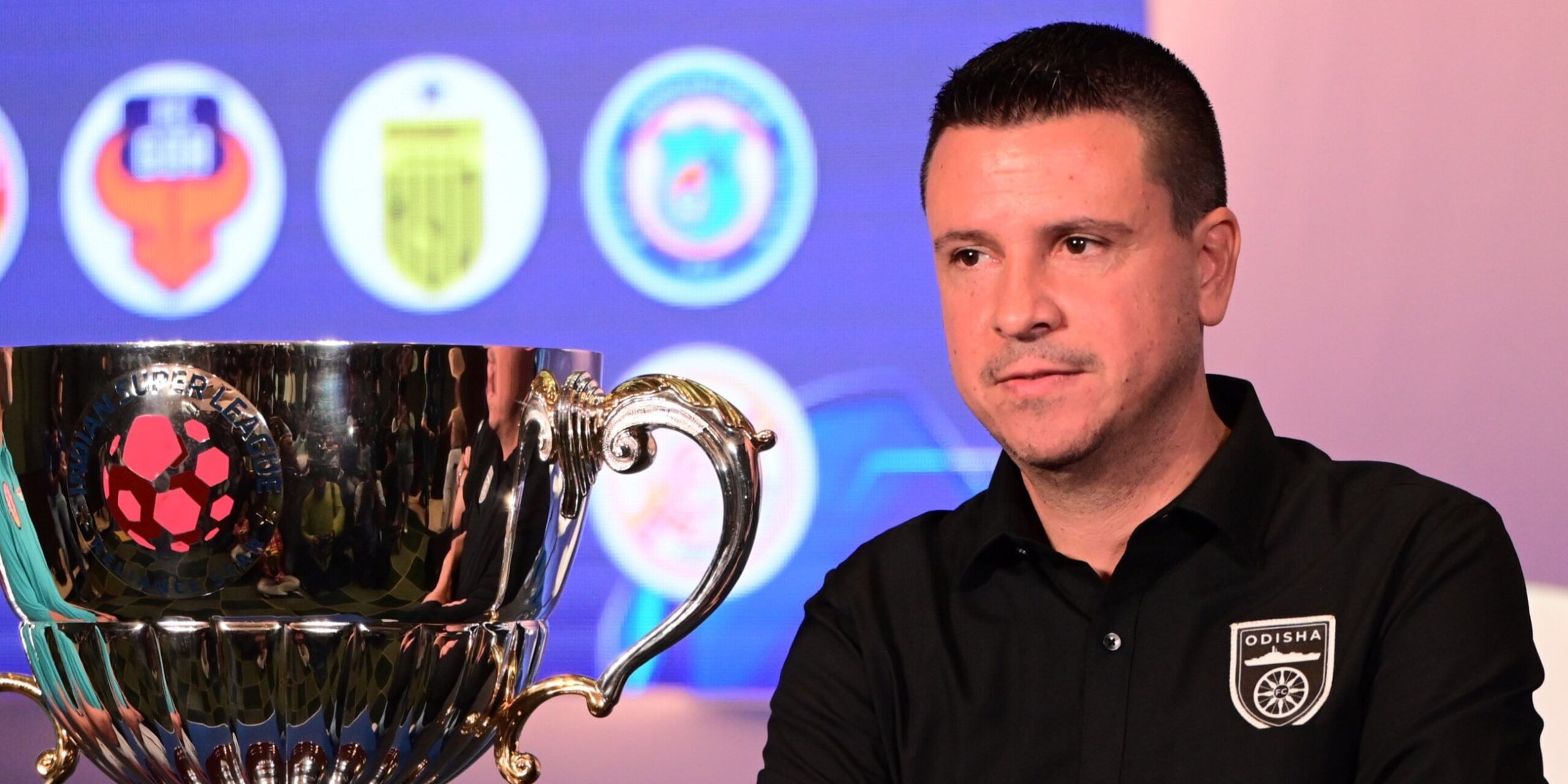 Sergio Lobera stated he was proud of the way his team defended with 10 men in the first half.
Odisha FC endured a horrible defeat in their inaugural AFC Cup match against Mohun Bagan Super Giant at the Kalinga Stadium. The opposing team netted four goals while Sergio Lobera's Odisha FC failed to find the back of the net, even after producing numerous attempts.
Odisha FC faced a setback when their defender Mourtada Fall, received a second yellow card, resulting in his expulsion from the field during the first half of the match. The team successfully contained their opponents in the initial half. However, Mohun Bagan came back in the second half with a determined attack, netting four goals and leaving the hosts bewildered.
The first goal came in the 46th minute, while the other three came in the 68th, 79th and 82nd minutes, respectively. Odisha FC's captain and goalkeeper Amrinder Singh tried his best in keeping the Mariners silent but the opponents were too good in exploiting his team's defenders.
Sergio Lobera backs his team
In the post-match press conference, Odisha FC's head coach Sergio Lobera backed his players by saying, "They are obviously a good team. But we competed well and also had our chances. Obviously we need some improvement, but as a coach I'm proud of my players, the way they defended with 10 players in the first half, that is exceptional."
When asked about the second yellow card to Mourtada Fall, Sergio Lobera stated, "I think the referees have a difficult job. But in my opinion, that yellow card was not a yellow card."
"We must engage in diligent effort, looking ahead and focusing on the upcoming game. Our attention should be devoted to honing our skills and executing our strategies effectively in the first half. However, it is imperative that we strive for continual improvement. Dedication to our craft and continuous refinement will be key to our success", he added.
For more updates, follow Khel Now on Facebook, TwitterInstagram, Youtube and join our community on Telegram.